Staying ahead of the competition is crucial for the success of your business. Be one step ahead by offering your customers a convenient and safe way to make their orders directly from their phones with the help of our integrated QR module.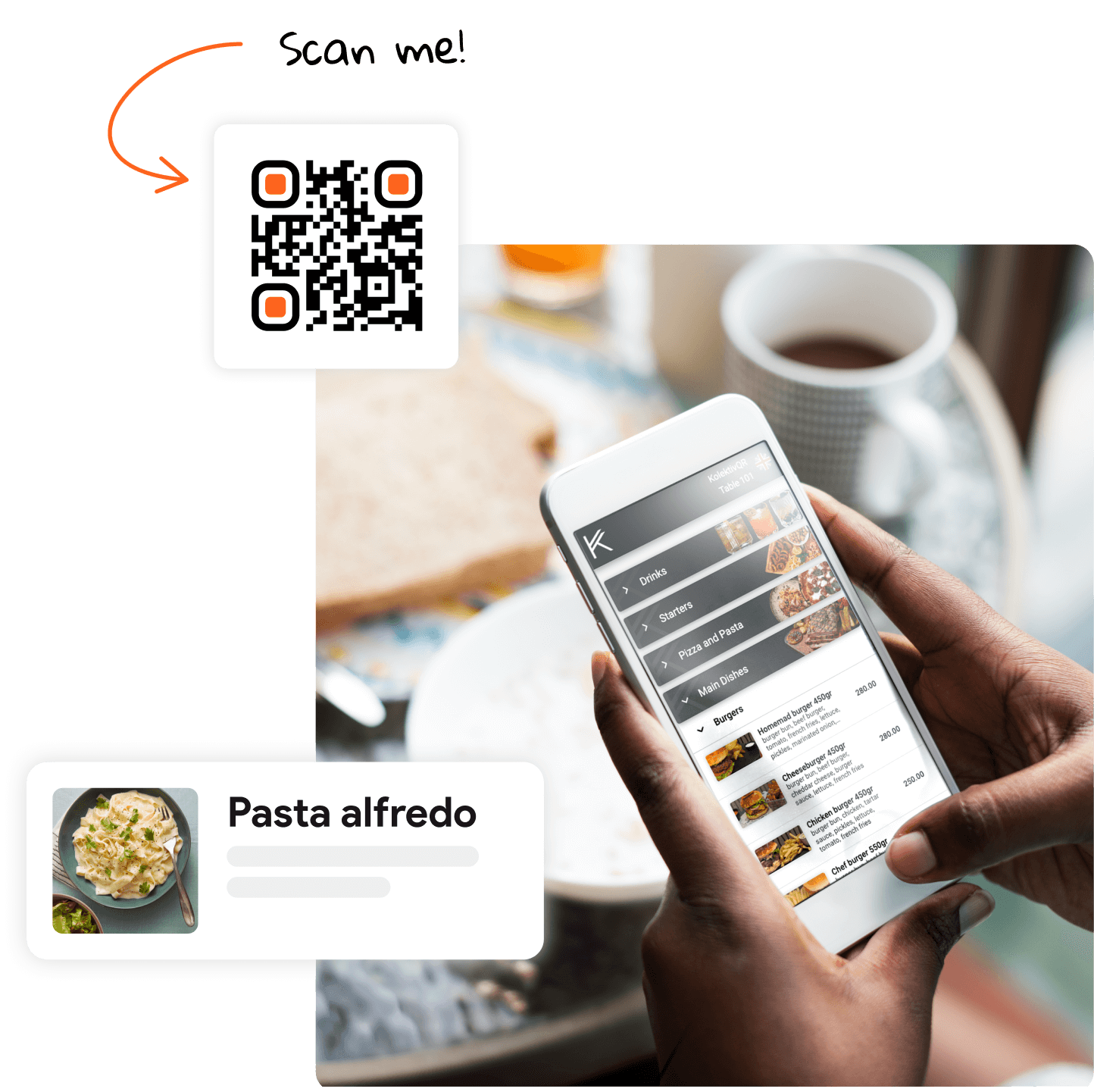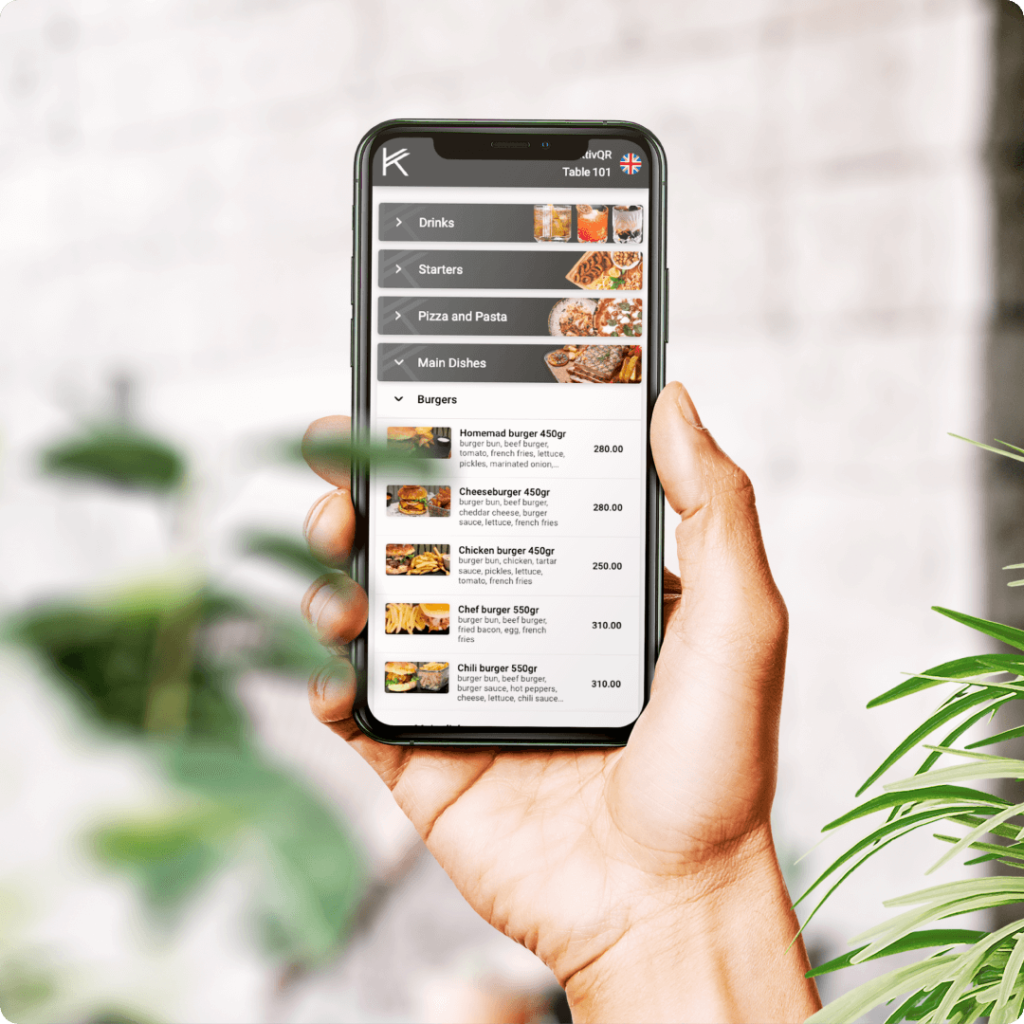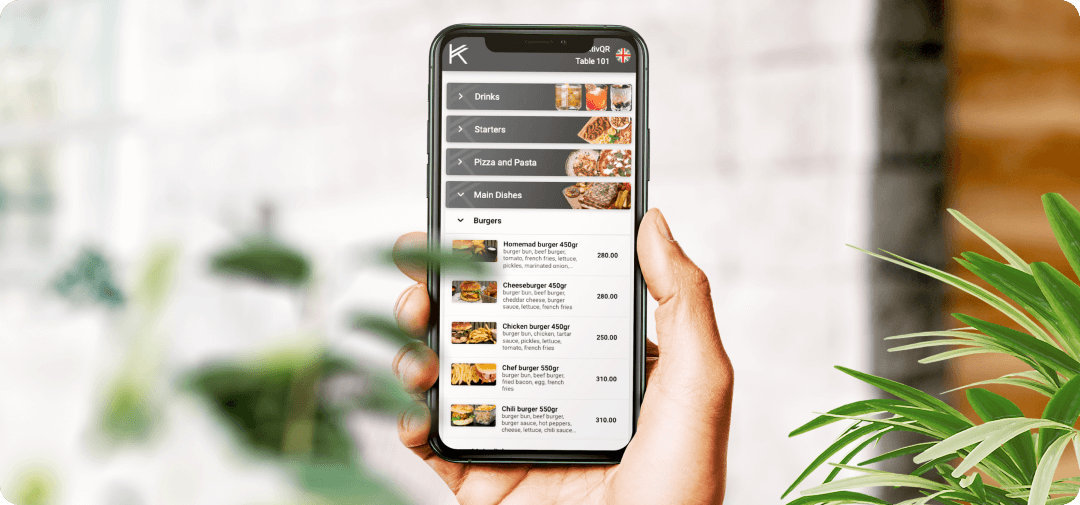 Contactless Order Experience
Provide an easy-to-use order solution with easy menu access, customizable QR-based ordering, and quick order processing for a better dining experience.
Customers can easily access and navigate through the options on our menu by using their devices to scan the distinct QR code that is displayed on every table.
Once the QR code is scanned, customers can browse the menu, customize their orders, and send them directly to the kitchen without any physical interaction with servers.
Our advanced POS system streamlines order processing, ensuring that orders are sent to the kitchen promptly, minimizing delays, and expediting service.
Our app-free QR ordering system was created for busy days, allowing your guests to enjoy hassle-free dining with personalized menus and smooth, timely service, resulting in increased revenue.
Our system is tailored to meet the demands of your busiest days while providing your customers with an app-free QR ordering experience.
Elevate your dining experience with our custom-designed QR Order menu, easily manage updates, and stay on top of customer needs to stand out in the industry.
Offering smooth and timely services will attract more customers and encourage repeat visits, resulting in increased sales and revenue.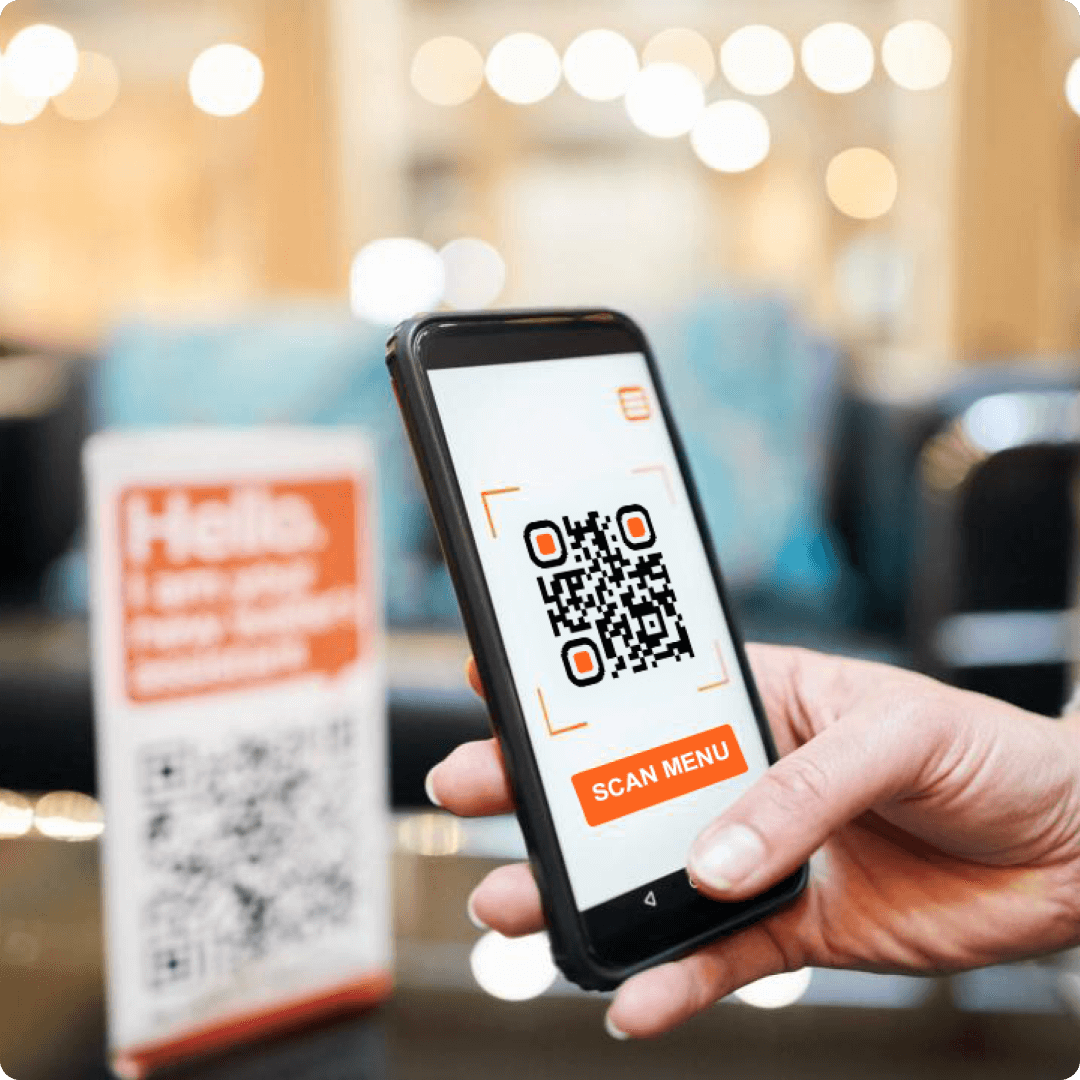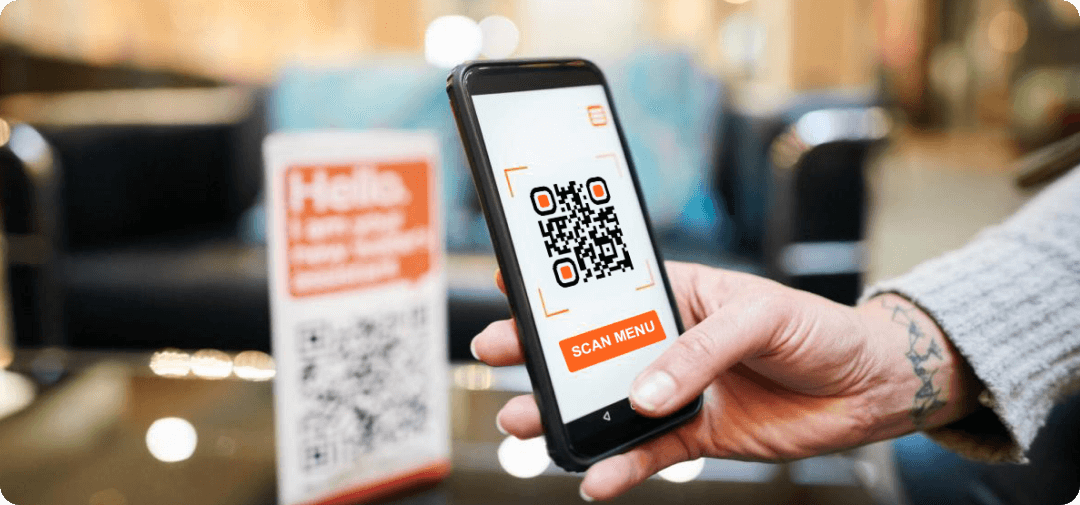 Tableside convenience.
Order and pay with ease!

Tableside convenience.
Order and pay with ease!
Effortless ordering and payment at your seat, elevating dining with tech-driven efficiency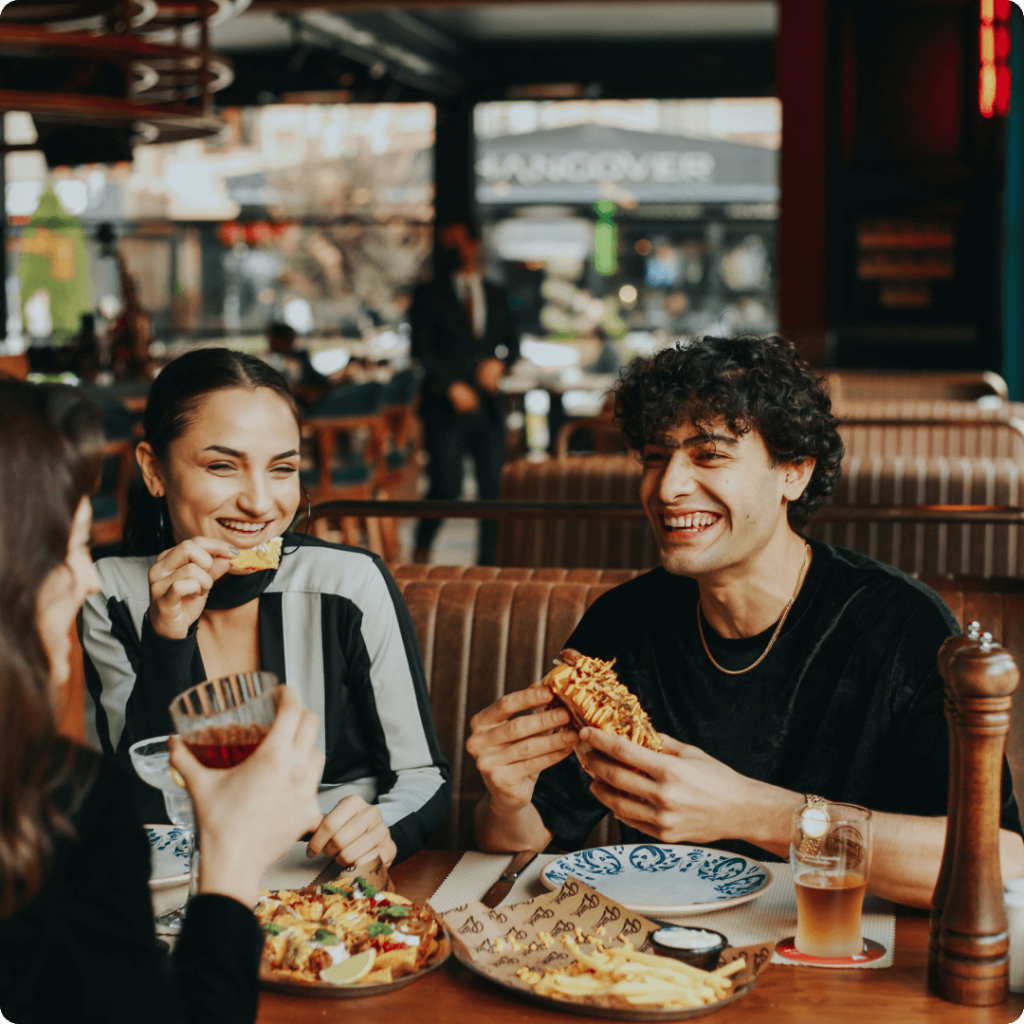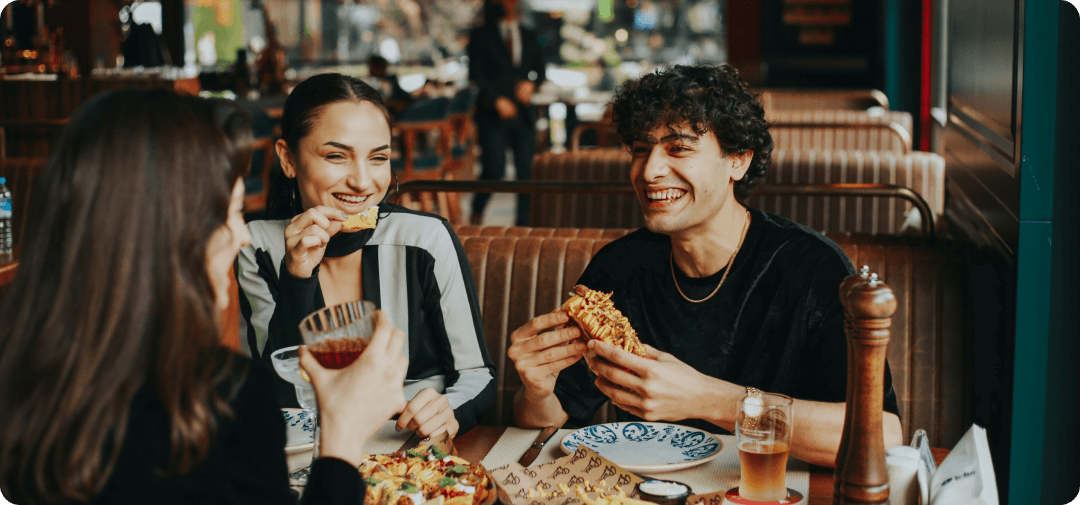 Make payments quick and secure for both customers and restaurants, and brand your payments with distinctive features to strengthen brand recognition. 
Our Integrated QR system ensures secure and swift transactions for both restaurants and customers.
Effortless Payment Processing
The payment process is a breeze for your customers and staff with our user-friendly integrated QR Solution.
Utilize the QR EOder Menu as an extension of your brand. Incorporate your logo, color scheme, and unique brand elements to reinforce brand recognition.
Cloud-based POS solution to help you build customer loyalty through exceptional service.​
Access our cloud-based system, whether you're in the restaurant or on the go.
Seamless mobile ordering – customer satisfaction, repeat business guaranteed.
Build lasting customer loyalty with through exceptional experience.
Dedicated support team. Available 24/7 to assist you with any technical issues.
Cloud-based POS solution to help you build customer loyalty through exceptional service.
Join us on this journey of simplicity, and efficiency.