Enhance Fine Dining with Ecash's POS Solution
From superior guest service to informed decisions. Our intuitive solution ensures your team's unwavering focus on delivering exceptional guest experience.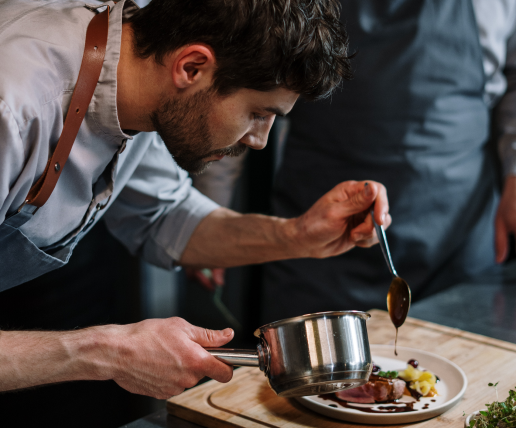 Elevate dining. Cultivate world-class excellence!
Enhance your fine-dining restaurant's service and efficiency with our cloud-based POS solution. Elevate every aspect of the dining journey, from order placement to seamless payments. Our user-friendly technology brings sophistication to your establishment, ensuring a world-class experience for both staff and guests. Discover the future of dining service and management with our cutting-edge POS system.
Offer a hassle-free experience
Optimize your restaurant's efficiency with customizable floor plans, real-time table tracking, and quicker table turnover for seamless table management.
Optimize your restaurant layout with custom floor plans, helping your staff manage tables more efficiently and improving the flow of service.
Tracking table status, order placements, and when guests finish their meals enables you to optimize your service and overall efficiency.
Foster loyalty and encourage return visits by offering exclusive tabs to your regular customers, boosting their sense of value and warm welcome.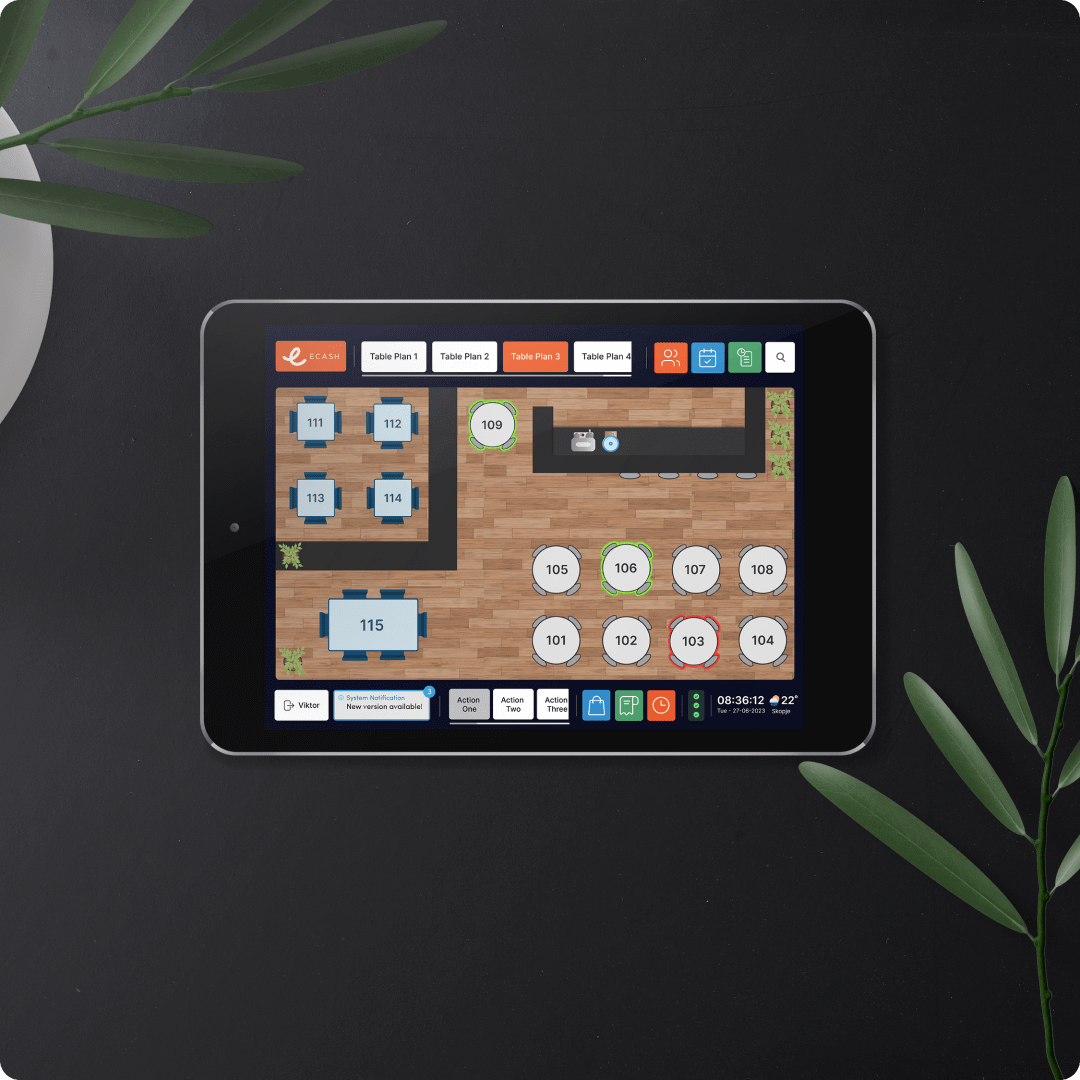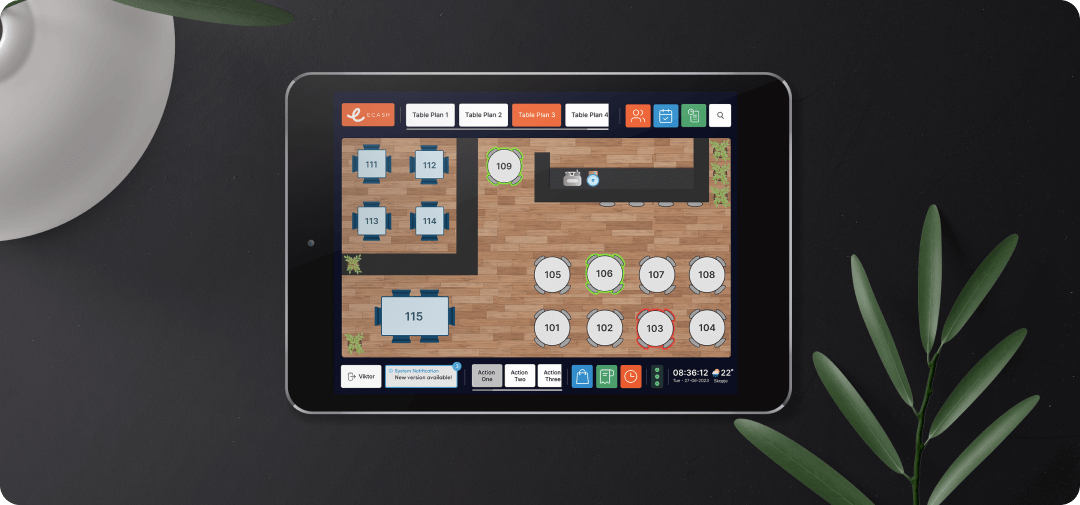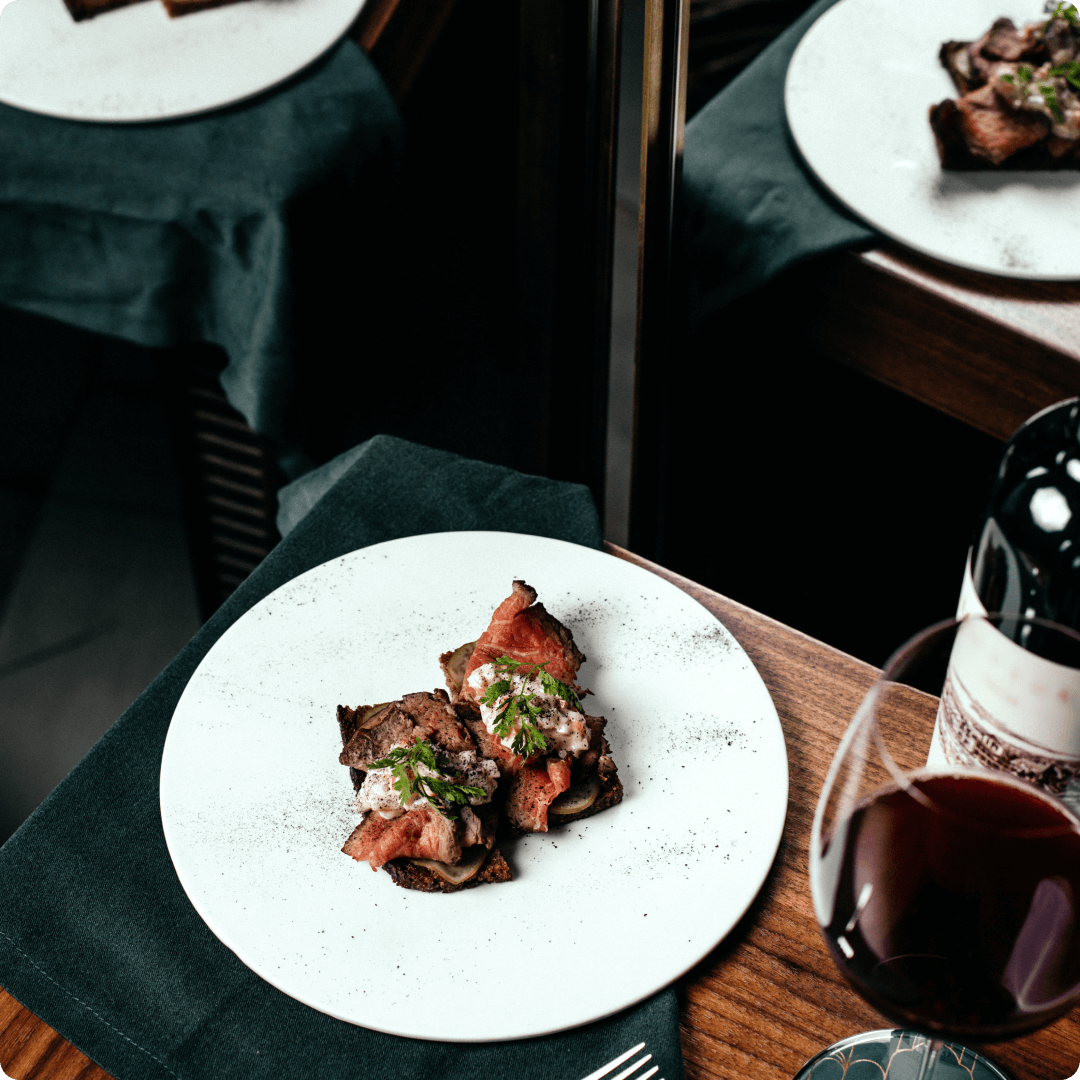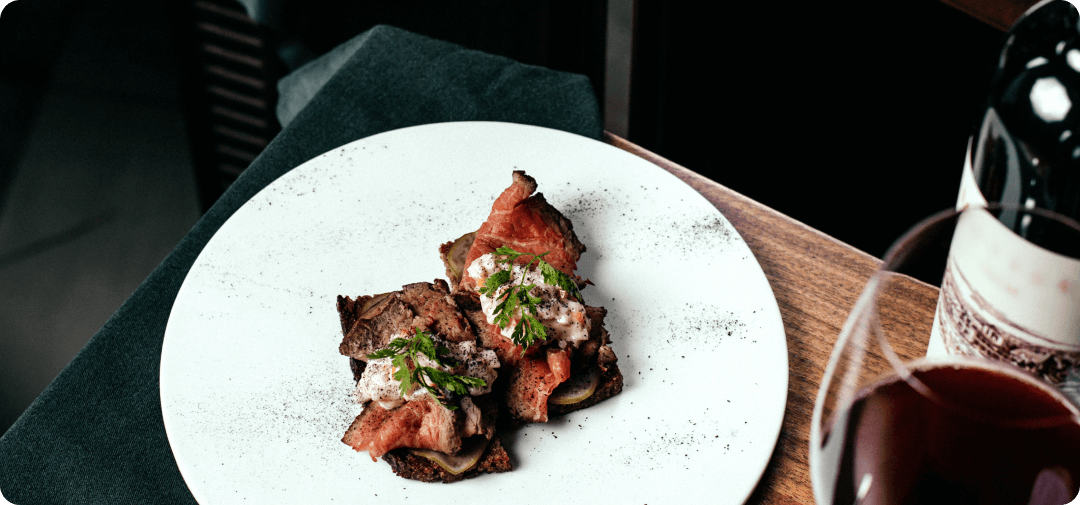 Effortlessly manage busy periods with our Kitchen Display System (KDS), delivering a swift and mistake-free order process.
Streamline the cooking process by displaying real-time orders directly in the kitchen, reducing the risk of errors and improving efficiency.
Automatically prioritize orders based on preparation time and type, ensuring timely and consistent dish preparation.
Multi-channel order integration
Combine orders from walk-ins, in-dining, and off-premise dining into a single, manageable interface.
Elevate your guest's dining experience
Streamline service and boost accuracy for an unmatched dining experience. Make informed business decisions and manage your operations with Ecash's all-in-one POS solution.
Elevate your guest's dining experience
Streamline service and boost accuracy for an unmatched dining experience. Make informed business decisions and manage your operations with Ecash's all-in-one POS solution.

Access useful data about customer behavior, popular menu items, and peak hours. Optimize and create specialized menus for maximum profitability and guest satisfaction.
Understand your clientele better through comprehensive data on ordering patterns and preferences.
Make informed decisions on stock levels and supply ordering to avoid stock shortages and minimize waste.
Utilize insightful data to create targeted promotions, design specialized menus, and adjust your current menu offerings.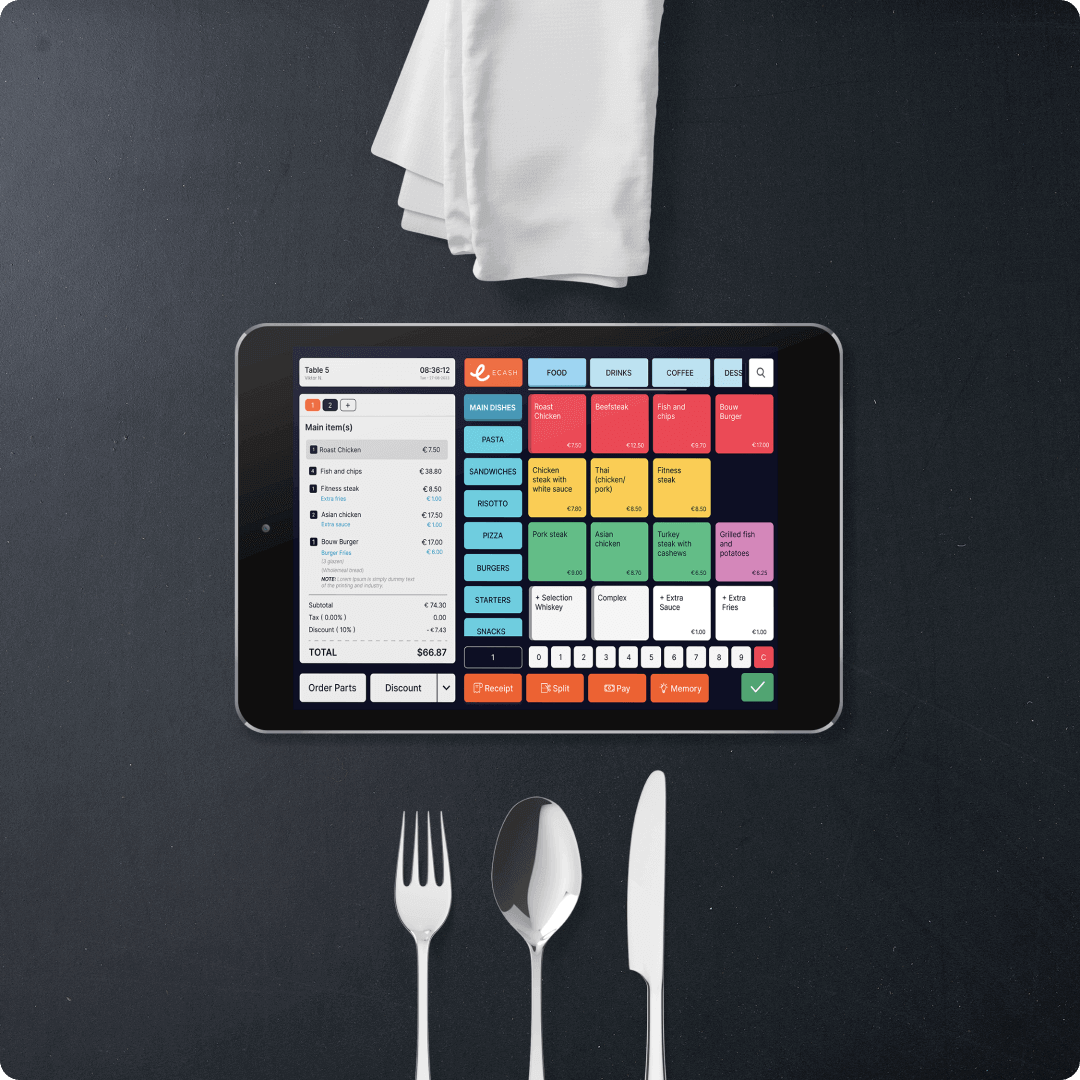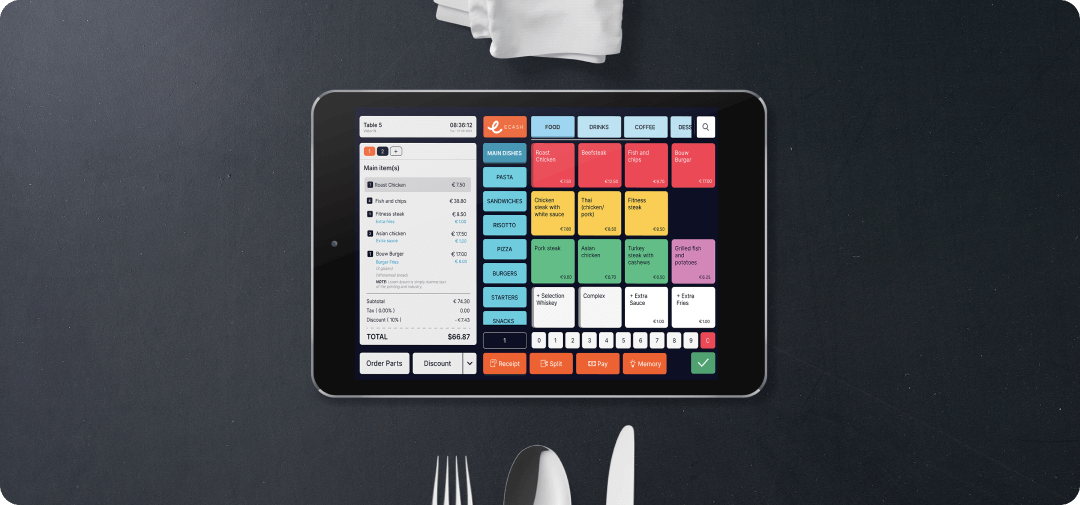 Find your perfect catering needs
Ecash's cloud-based POS software is a flawless all-in-one solution designed to fit every catering type. From streamlining ordering and payment processes to perfect inventory tracking, we have a streamlining solution for every aspect of your business.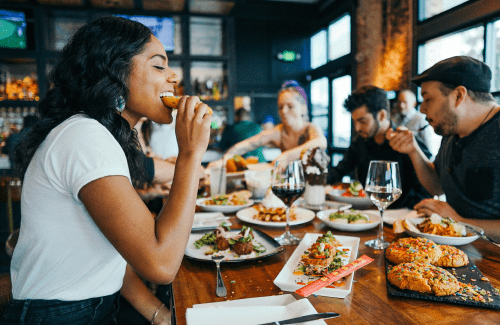 Ecash's POS seamlessly scales with your restaurant, offering the flexibility to selectively integrate modules that cater precisely to your operational needs.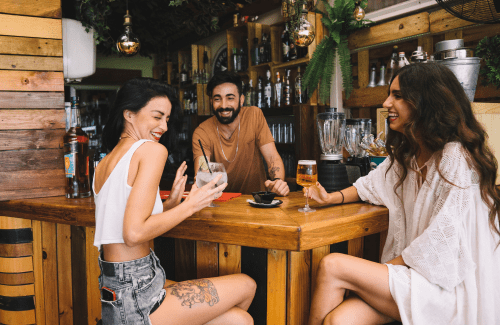 Optimize your bar operations and enhance guest experiences by delivering seamless transactions and unmatched service, possible with Ecash's POS solution.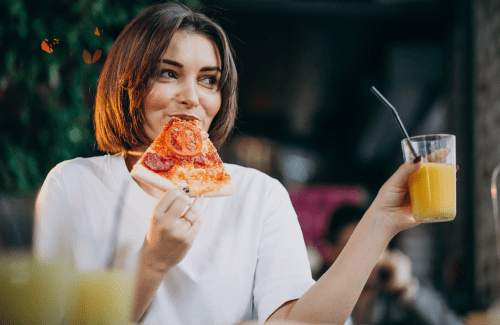 The secret ingredient to your pizzeria's success is Ecash's POS ability to streamline orders, personalize your menu, and serve every pizza accurately and hot.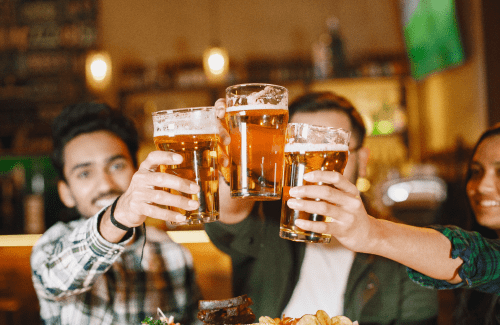 Enhance your brewery with Ecash's POS: streamlining orders and offering tailored menus with efficient management, all while you focus on guest experiences.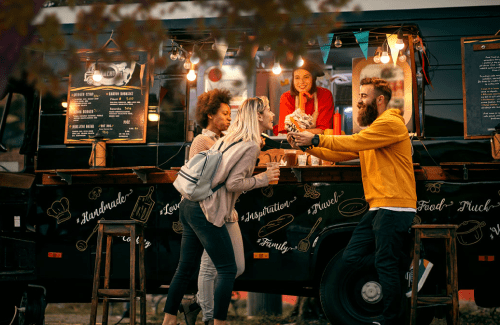 Manage your food truck seamlessly with our versatile, cloud-based POS, enabling QR orders, real-time inventory, and offline functionality anytime, anywhere.
Trusted by a wide range of fine-dining concepts.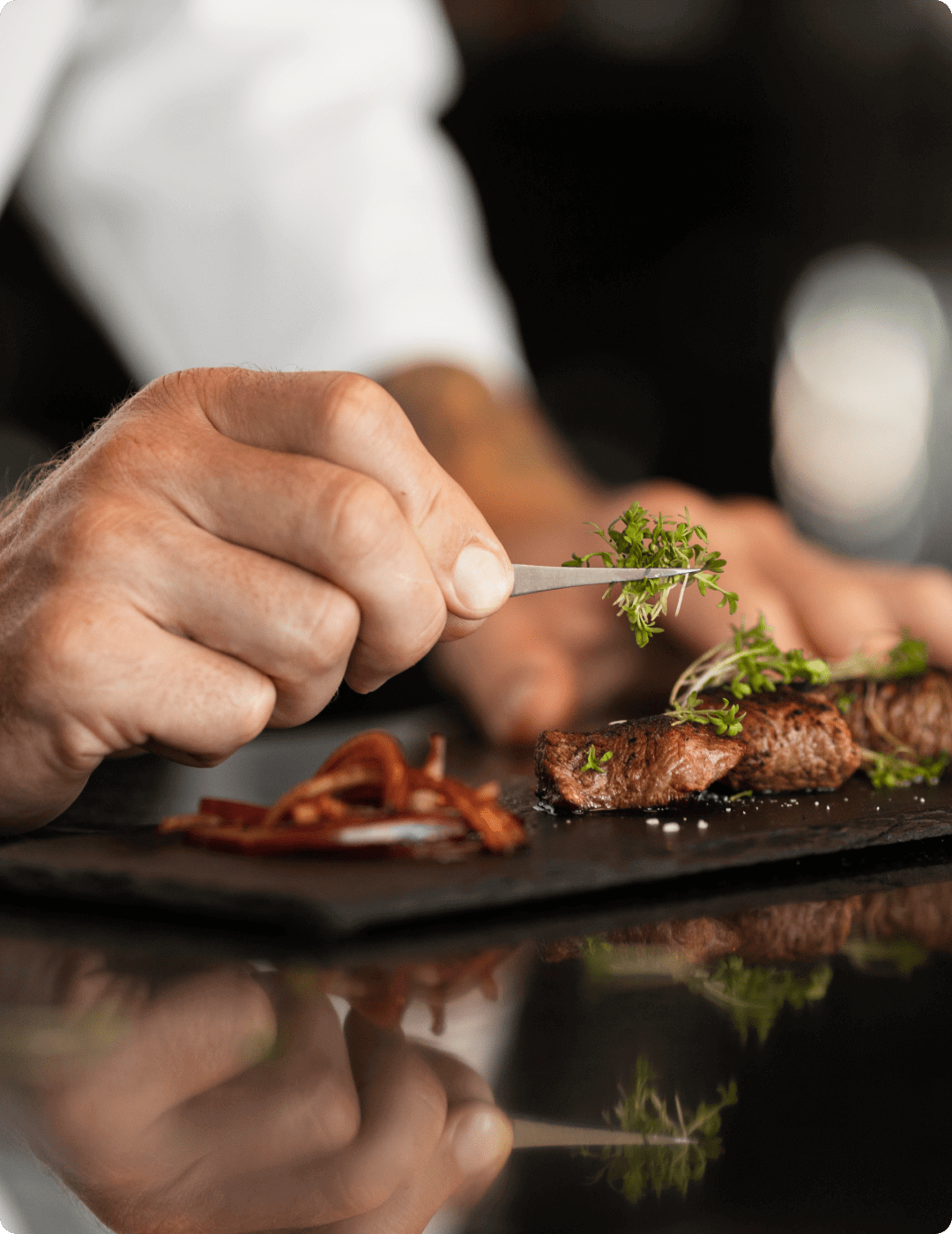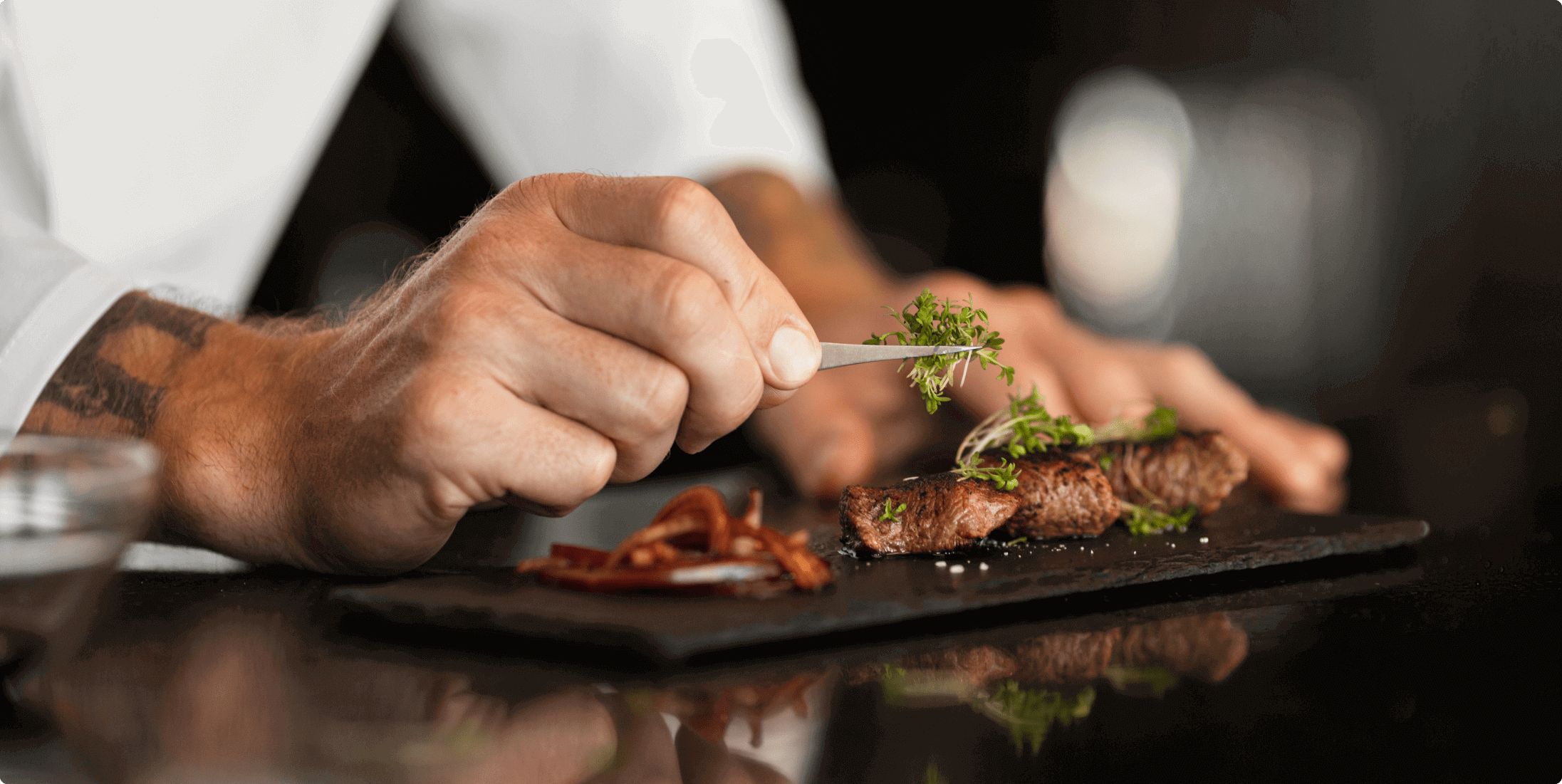 Location:  Radnjanska 6, Skopje 1000
Owner:        Martin Avramovski
Ecash is the best choice I have ever made. With the QR Order module, our waiters can serve up to 30% more guests, while the KDS enables our kitchen staff to work with great coordination and speed. The Ecash POS system has significantly improved and simplified the management of staff shifts and daily tasks, while the detailed analysis tool has provided me with a solid foundation for strategic planning of the restaurant's future activities. I sincerely recommend Ecash to all caterers!
of all orders placed are QR orders
Increase in yearly revenue
Prep your restaurant for success.
Ecash is with you every step of the way.
Sophisticated restaurant POS hardware
Experience Uninterrupted Operations With Our Cutting-Edge Solutions: From internet-independent capabilities to state-of-the-art kitchen displays, our top-tier hardware is designed for flawless performance. Enjoy smooth, daily operations backed by our reliable and fail-safe equipment.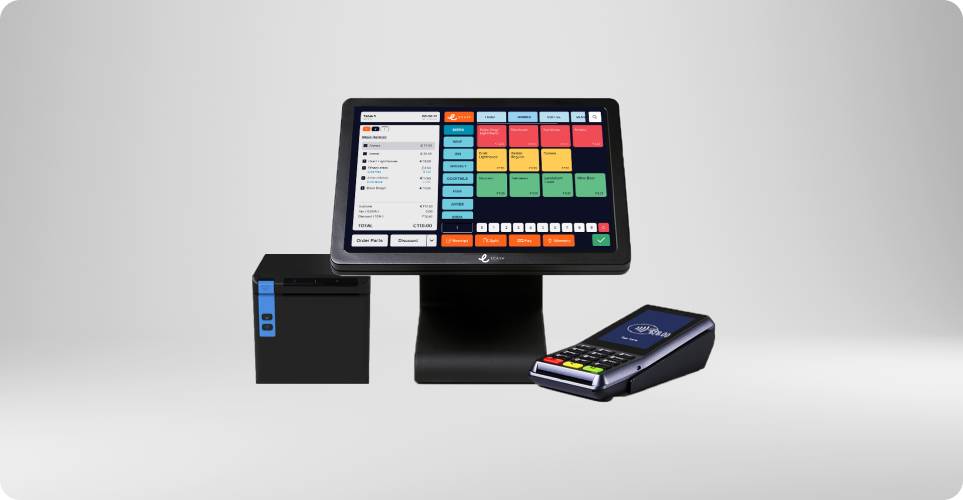 Elevate your business to a whole new level. And beyond.