Operate efficiently with all-in-one restaurant POS software.
Ecash's cloud-based POS Software enables seamless restaurant operation both locally and remotely. Tailor your modules, from pure POS to QR Ordering and KDS, to suit single or multiple locations.

Scale with Ecash's Point of Sale
Ecash's all-in-one cloud-based POS is a versatile solution for businesses, big or small, with single or multiple locations. Tailor your system by choosing the necessary modules and hardware, and easily adjust as you go.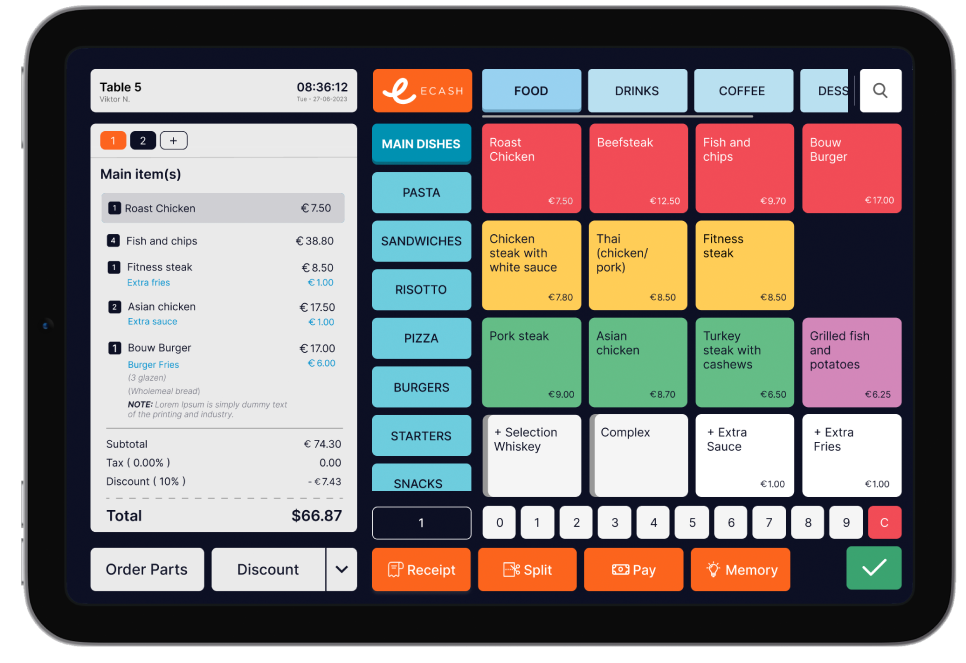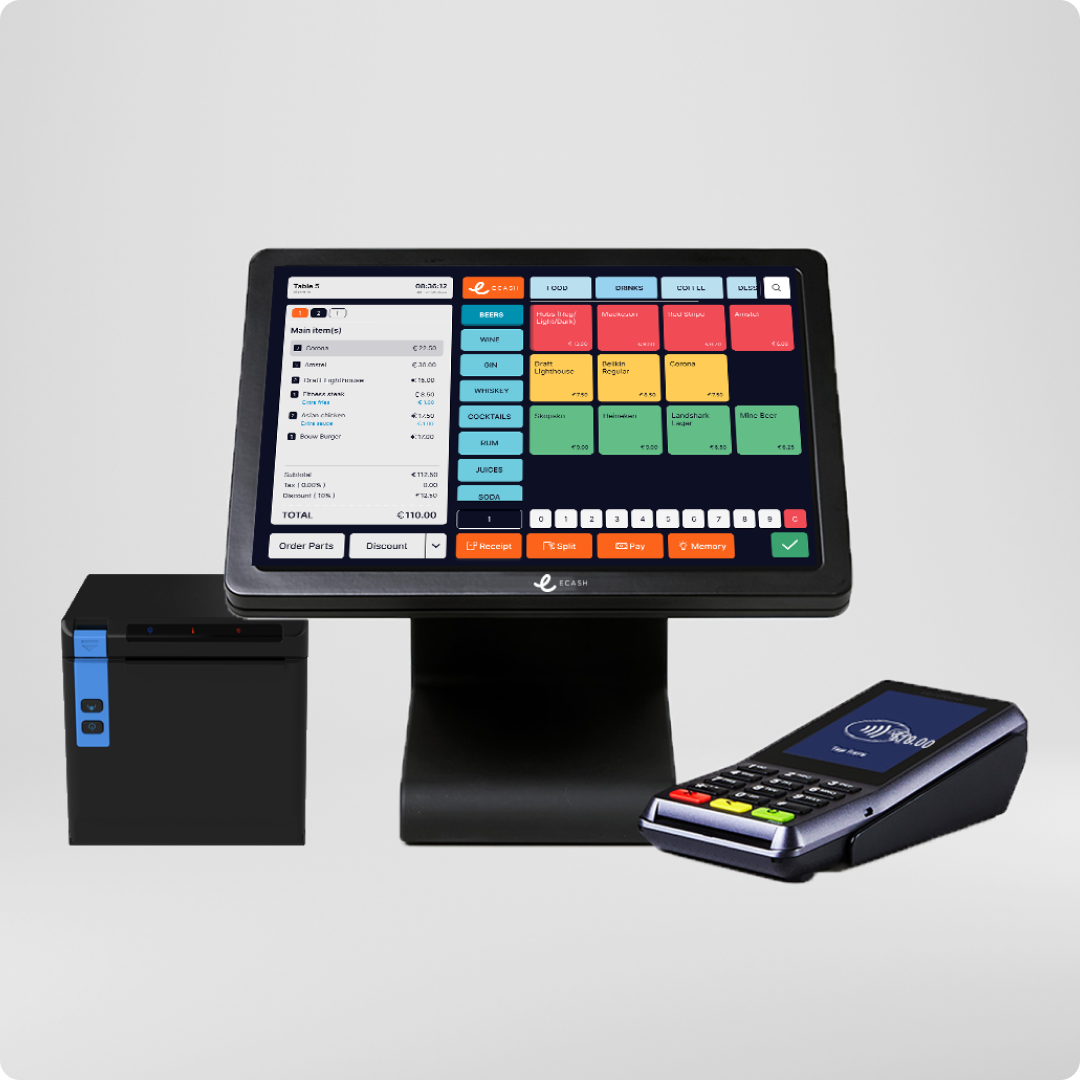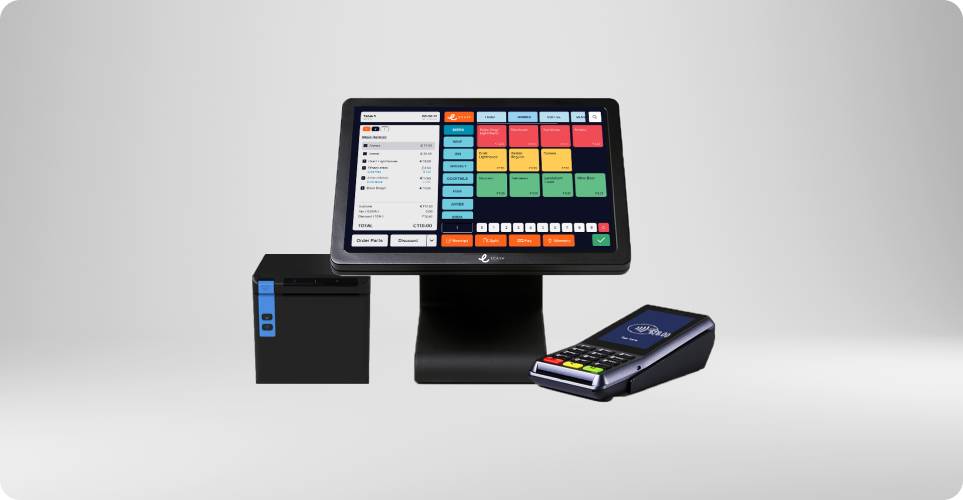 Intuitive POS with quick, secure payments, easy table management, and real-time menu updates for efficiency and customer satisfaction.
Intuitive and User-Friendly POS
A sleek, easy-to-use interface that guarantees quick, error-free transactions, improving the overall experience for both customers and employees.
Streamline your floor plan, efficiently track and assign dining tables, and elevate both guest satisfaction and table turnover rates.
Fast and Safe Payment Process
Allow for quick transactions while maintaining top-tier data security, resulting in efficiency and customer trust.
Enhance efficiency with QR Order
Contactless ordering improves brand image, optimizes operations, and collects valuable customer data, putting restaurants on the path to success in the digital age.
Simplify order management, reduce errors, and streamline service, allowing for better resource allocation and increased profitability.
Adapting to modern technology and hygiene standards strengthens a brand's innovative and customer-centric image, fostering their trust.
Gather useful consumer data for targeted marketing campaigns and the encouragement of repeat business through tailored offers.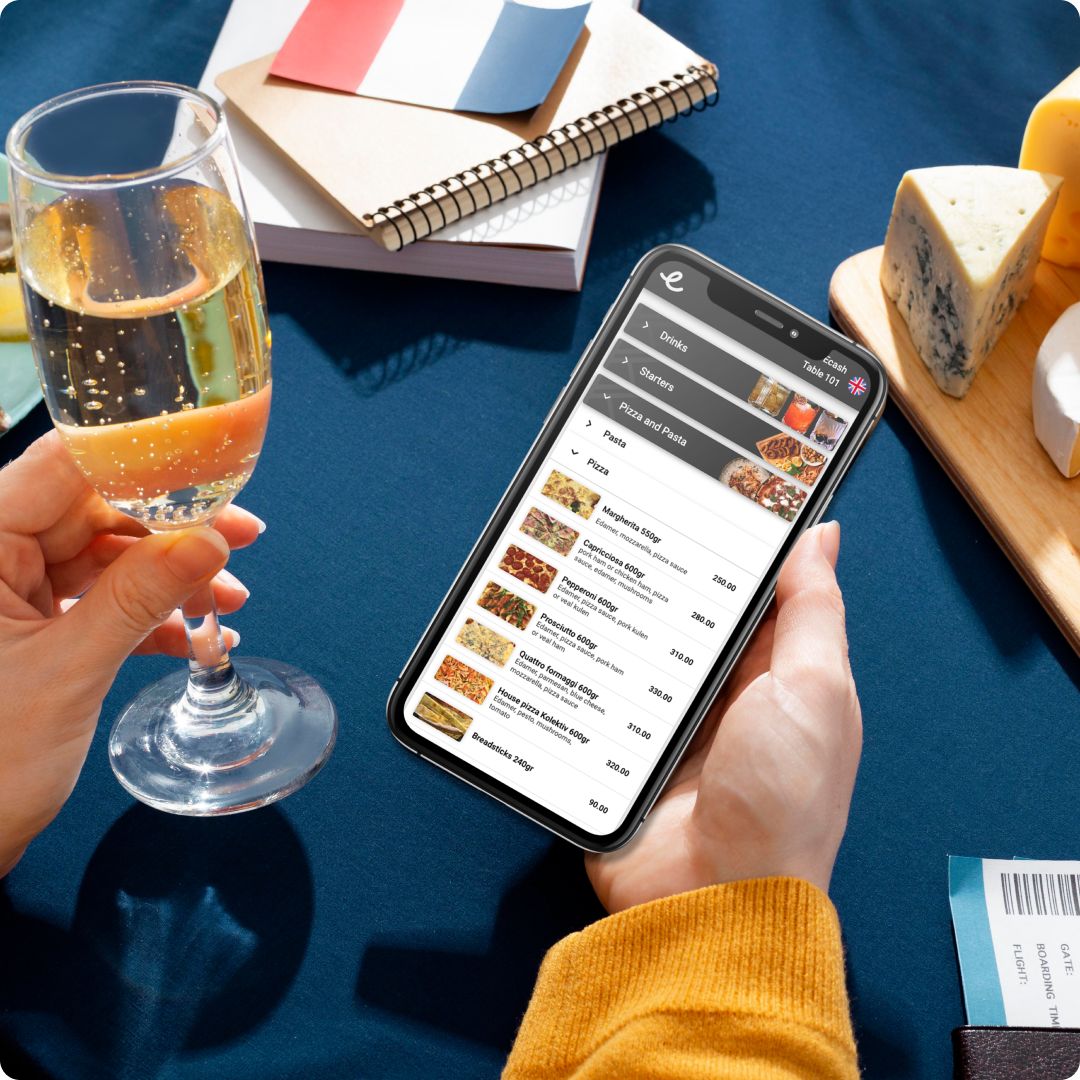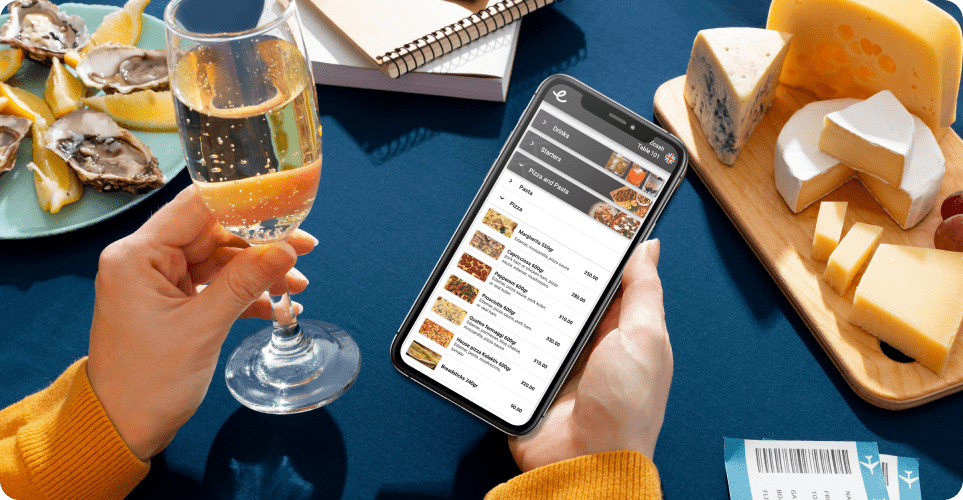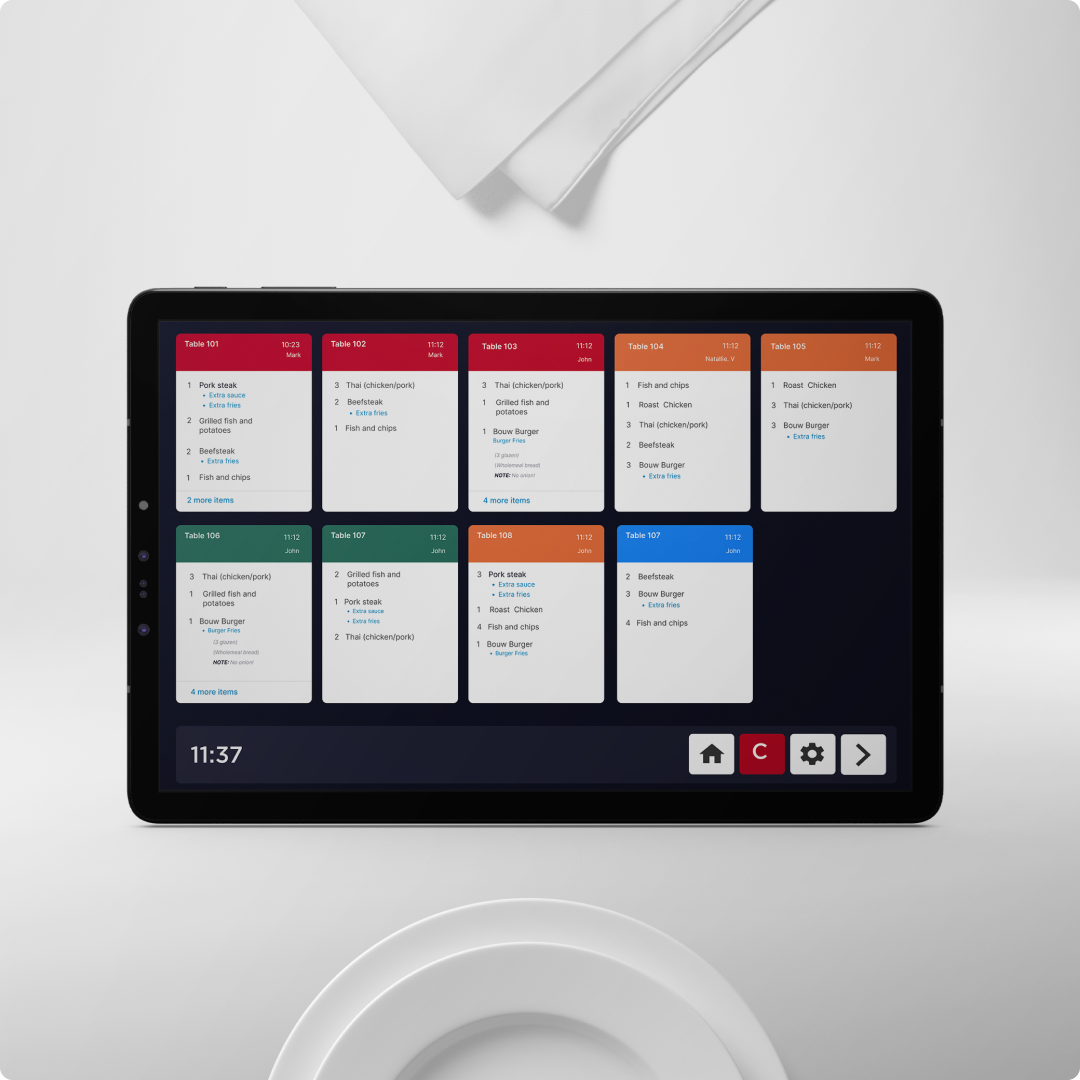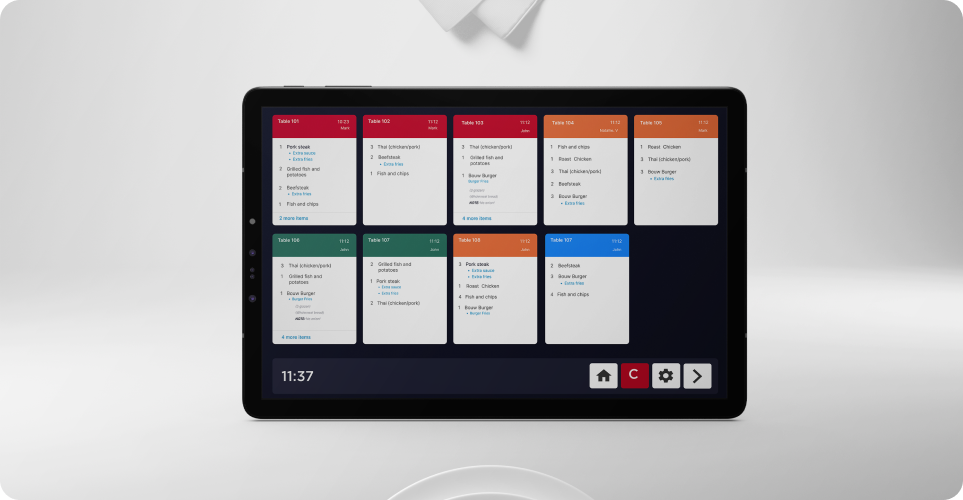 Order Processing Done Perfectly
The Kitchen Display System streamlines order processes, increases kitchen efficiency, and decreases errors, paving the way for a more enjoyable dining experience in modern restaurants.
Integrates with the POS system seamlessly, allowing for real-time order relay and synchronization for quicker preparation times.
Kitchen Display Systems (KDS) reduce human error in order processing by digitally displaying and organizing orders, reducing miscommunication, and increasing order accuracy.
Allows for timely adjustments and continuous improvement in food preparation and service times by providing insights into kitchen performance.
Find your perfect catering needs
Ecash's cloud-based POS software is a flawless all-in-one solution designed to fit every catering type. From streamlining ordering and payment processes to perfect inventory tracking, we have a streamlining solution for every aspect of your business.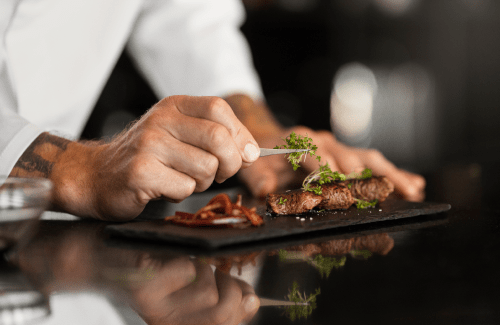 Elevate the fine dining experience with Ecash. Attain superior service, seamless efficiency, and guest experiences that truly define the essence of 'fine' in fine dining.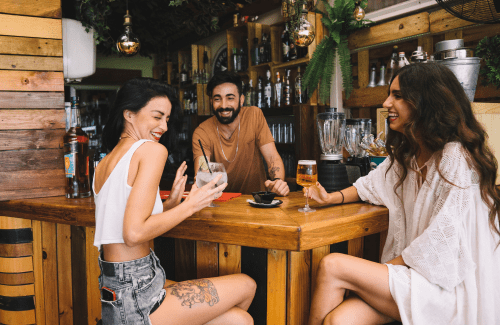 Optimize your bar operations and enhance guest experiences by delivering seamless transactions and unmatched service, possible with Ecash's POS solution.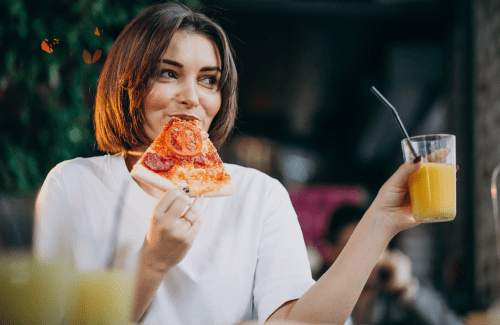 The secret ingredient to your pizzeria's success is Ecash's POS ability to streamline orders, personalize your menu, and serve every pizza accurately and hot.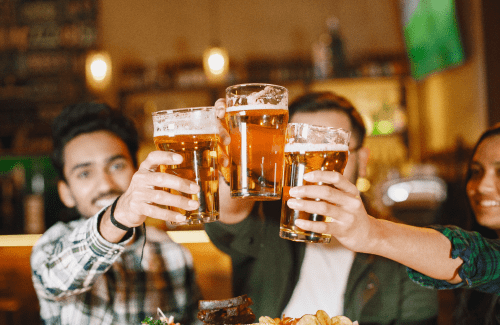 Enhance your brewery with Ecash's POS: streamlining orders and offering tailored menus with efficient management, all while you focus on guest experiences.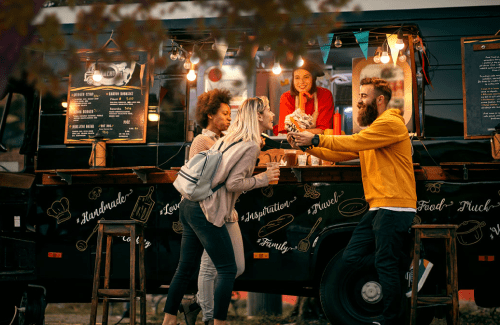 Manage your food truck seamlessly with our versatile, cloud-based POS, enabling QR orders, real-time inventory, and offline functionality anytime, anywhere.
Customize your restaurant POS system to align with your needs.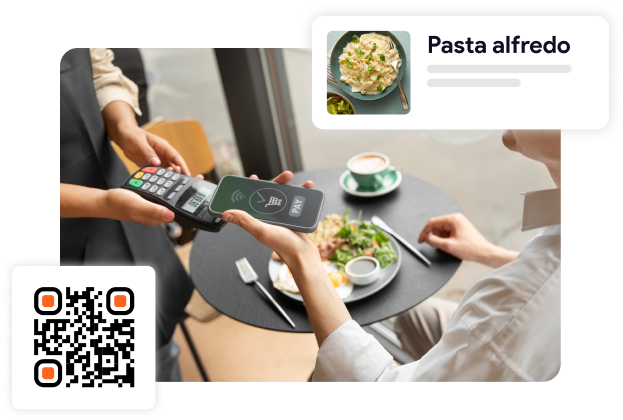 Contactless order and payments​
Integrated QR solution that offers contactless payment and processing.​​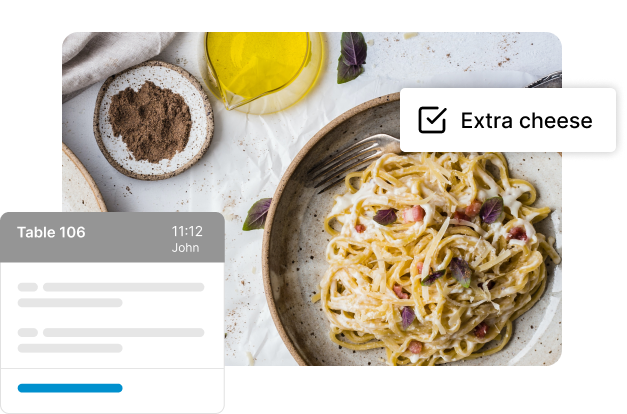 Kitchen display system​
Swift order processing, simplify FOH and BOH staff communication.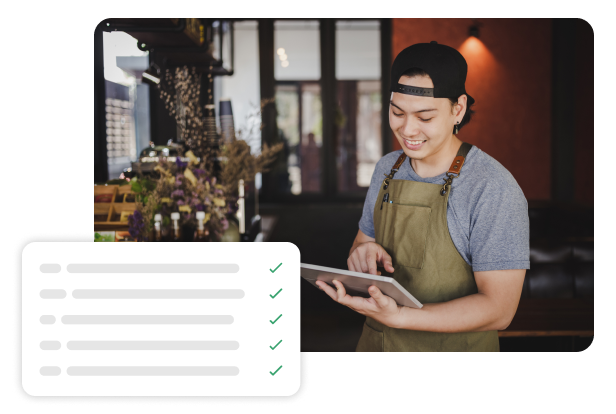 Inventory management​
Effortlessly monitor every item with precision, from import to consumption.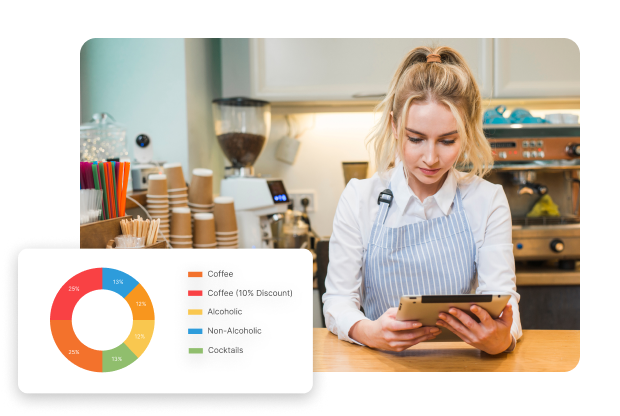 Reporting
Tailored, comprehensive reporting to empower insightful decision-making.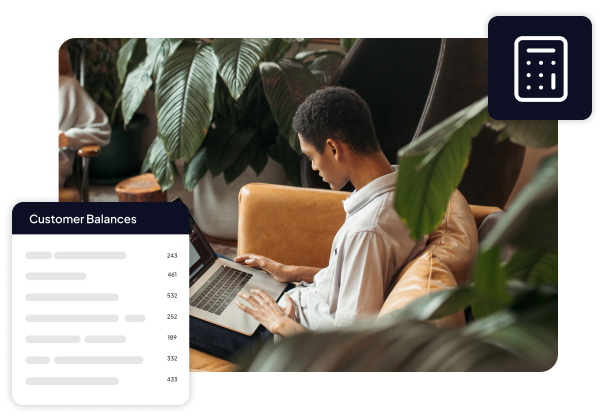 Invoicing
Simplify your invoicing process. Generate invoices with a few clicks.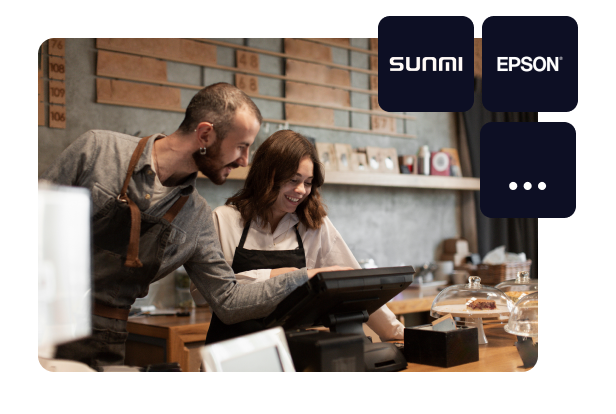 Hardware
Ensure uninterruptible workflows with our high-end POS hardware.
Customize your perfect POS system!
Create your perfect restaurant POS system with Ecash's modular options, ranging from basic POS to QR orders and KDS, for one or multiple locations.
Create your ideal restaurant system with Ecash!
Using Ecash's all-in-one POS, you can design your ideal restaurant system. Choose the modules you need, from only POS to QR Ordering and KDS, for single or multiple locations. Increase efficiency and simplify operations. Create your own POS system today!

Effortlessly integrate with popular softwares!​
Our software seamlessly integrates with some of the most popular business tools on the market, allowing you to create a powerful, all-in-one solution that caters to all your business needs. By integrating with tools like CRMs, reservation systems, payment systems, delivery services, accounting software, and more, our software becomes a central hub that streamlines your business operations and eliminates the need to juggle multiple applications.






Frequently asked questions
.
Elevate your business to a whole new level. And beyond.